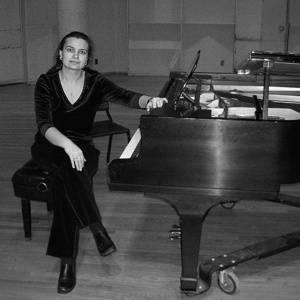 Originally from Russia, Nadya Mikhaylova started her musical education at the age of six and studied at Dunayevsky music school in Moscow with Olga Pavlova as her piano teacher.
After graduating from the school with honored diploma, Nadya was admitted to Gnesins State Music College where she earned her Bachelor's Degree in Music, major in piano. Then she continued her professional education at the Faculty of Special Piano of Gnesins Russian Academy of Music. Her teachers there were Inna Malinina, Elena Bagrova, Ludmila Nekrasova, etc. She also studied organ with professor Alexander Fiseisky. Nadya graduated the Academy with Master's degree in music with major in piano performance and education.
Nadya started her teaching career at the same school she graduated from – Dunayevsky music school. There she worked as a piano teacher and as an accompanist for several years before moving to the United States .
In the USA Nadya opened a private piano studio. Her students won competitions (2nd place at Lion's Club Competition, 3rd place at Loudoun County Instrumental Competition, etc), and took part in different festivals and concerts. Some of her students continue their career as professional musicians.
Nadya also worked as an organist and pianist at different churches including Kirkwood Presbyterian Church where she played a significant part in "Concerts from Kirkwood " concert series.
Nadya has been featured as a soloist as well as an accompanist and chamber musician both in Russia and the United States , performing with singers, choirs, and chamber ensembles.